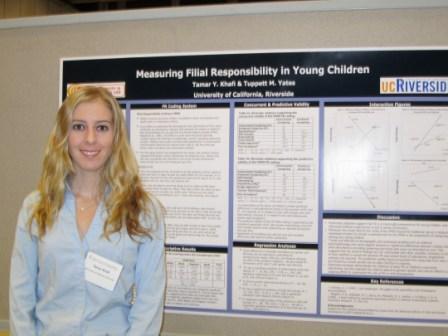 Tamar with her poster on filial responsibility in young children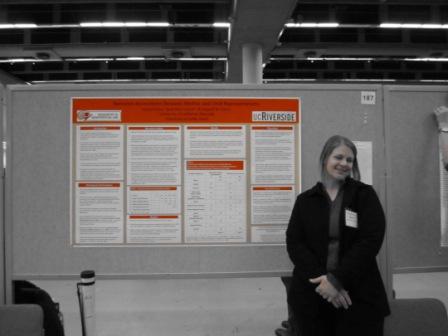 Izabela with her poster on narrative associations between
mother and child representations.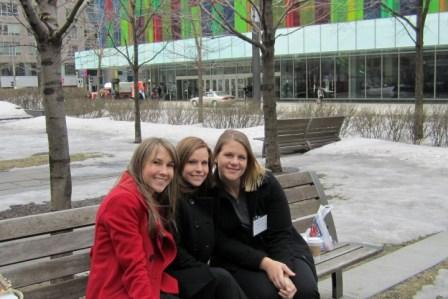 Jacqueline, Amber and Izabela in the snow outside of the convention
center where SRCD was held in Montreal.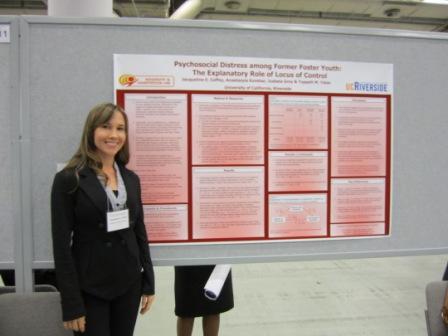 Jacqueline with her poster on psychosocial distress in former foster
youth, using internal locus of control as an explanatory factor.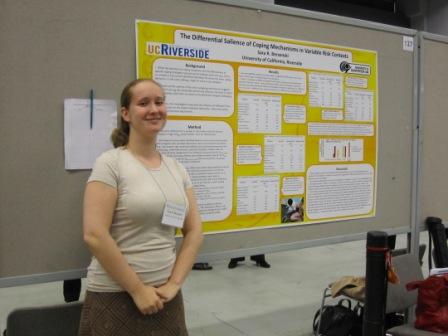 Sara with her poster on the differential salience of coping
mechanisms in variable risk contexts.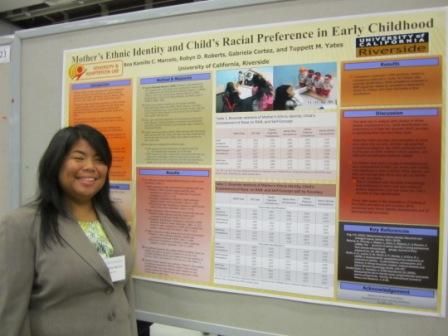 Ana with her poster on mother's ethnic identity and child's
racial preference in early childhood.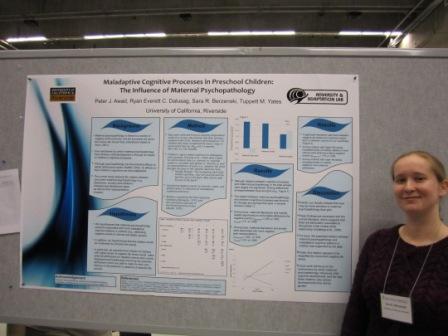 Sara with her poster on maladaptive cognitive processes in preschool
children and the influence of maternal psychopathology.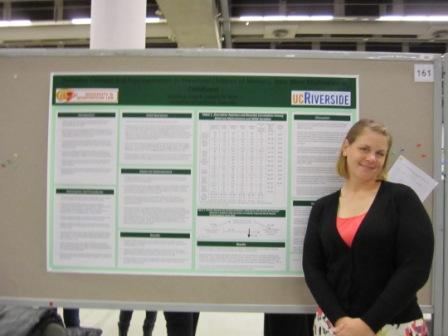 Izabela with her poster on narrative content and representation in
preschool children of mothers who were maltreated in childhood.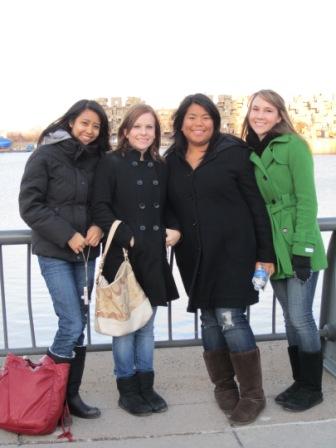 Chelsie (a former lab member), Amber, Ana and Jacqueline
posing in front of the "beach" in Old Montreal.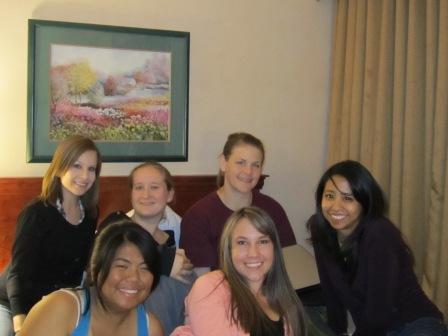 Amber, Sara, Izabela, Ana, Jacqueline and Chelsie just hanging out in
the hotel (believe it or not we all fit in one room!)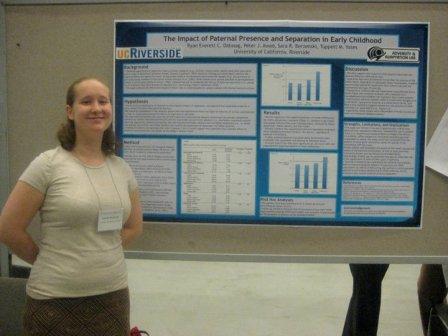 Ryan Dalusag's poster at SRCD.