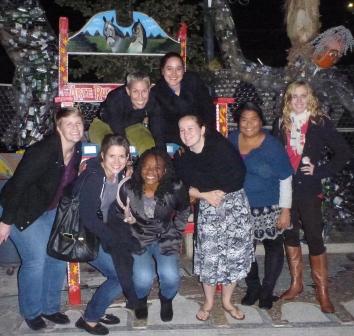 This year we started a new tradition of having our holiday dinner at Tio's Tacos, where there's good food and funky art.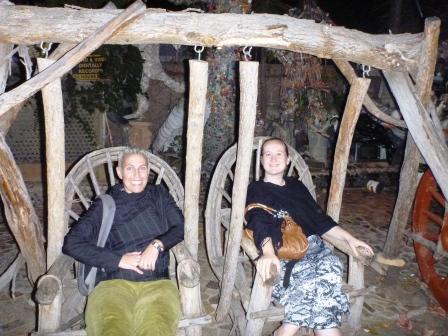 Tuppett and Sara decided to take a break during our exploration of the acre of art, perhaps discussing retirement plans?
After Tio's Tacos we went to the Mission Inn, pausing to return a library book to Santa,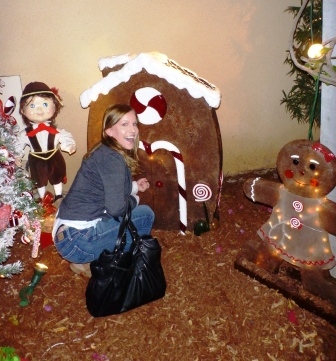 while Amber explored new housing options. Looks like a perfect fit!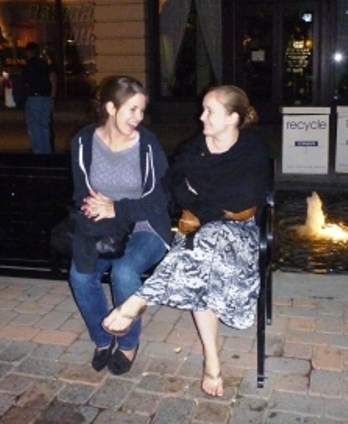 A cute candid of Sabrina and Sara chatting while others waited in line for hot cocoa and fresh donuts.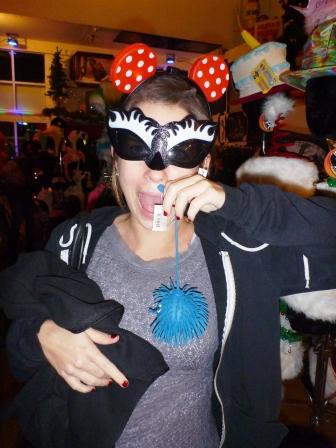 Of course, no holiday dinner outing would be complete without a compulsory picture of someone with ridiculous accessories. Happy holidays!