Several lab members presented at the biennial meeting of the Society for Research in Child Development held in Denver, CO. It was great to present our own posters, and also to hear about the research that others are conducting in the field. Even though we were pretty busy we still managed to have a good time together.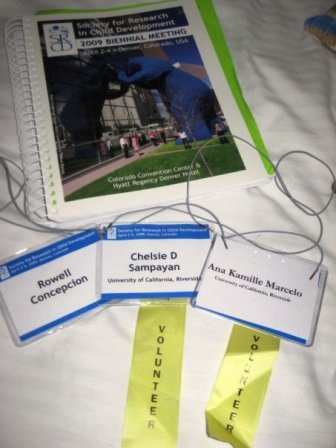 In addition to presenting, some members also served as volunteers at the conference.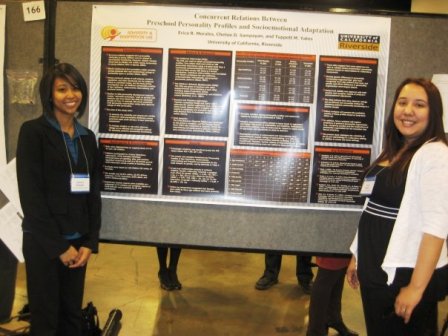 Chelsie and Erica with their poster on Concurrent Relations Between Preschool Personality Profiles and Socioemotional Adaptation.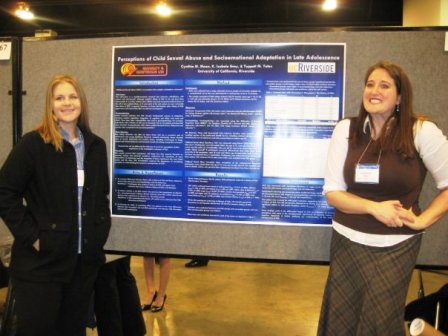 Izabela and Cynthia posing in front of their poster on Perceptions of Child Sexual Abuse and Socioemotional Adaptation in Late Adolescense.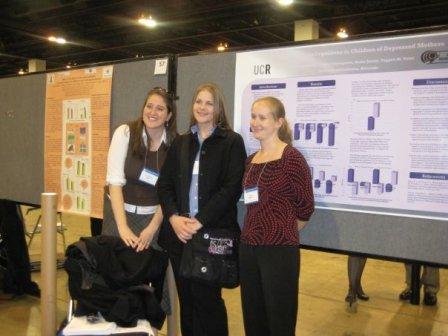 Ad Lab grad students (too bad they weren't looking at the camera).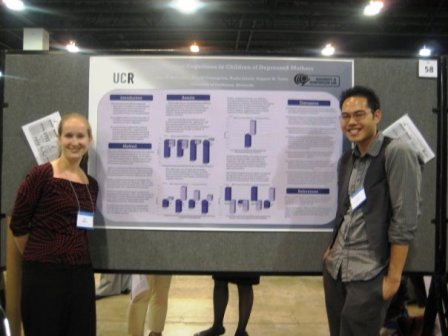 Sara and Rowell are happy to present their poster on Risk and Protective Cognitions in Children of Depressed Mothers.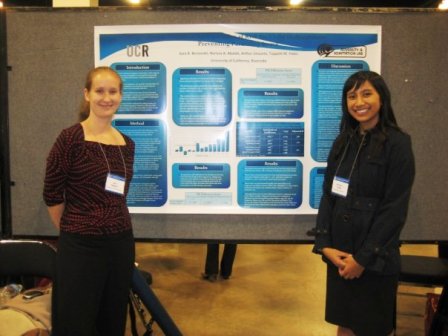 Sara and Nerissa with their poster on Home Visitation With Families at Risk for Child Maltreatment: Preventing Parenting Stress. (Sara actually had 3 posters at the conference – quite impressive!)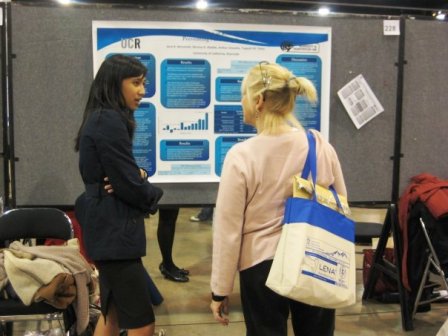 Nerissa explaining her research findings to a conference attendee.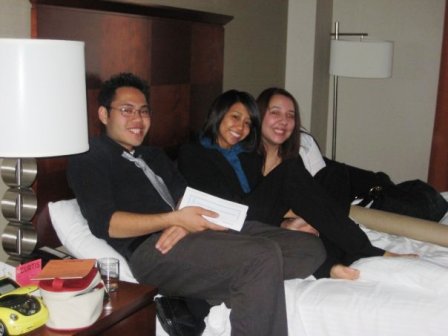 After a long day of presentations and volunteering, Rowell, Chelsie, and Erica are still all smiles.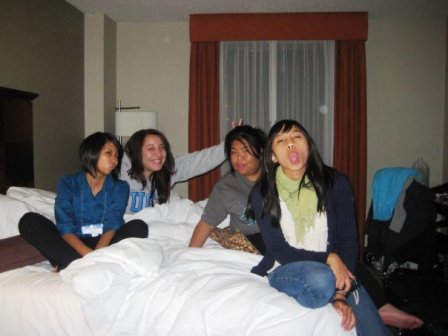 Kicking back and enjoying each other's company – the perfect ending to a terrific conference.