Our latest big event was a celebration of our esteemed director's birthday! A lab effort to wear orange and an appropriately themed Monkey decor helped highlight our lab's naturally festive atmosphere.
Creative sleuthing lead to an interesting discovery… pie cutter $3, candles $1.50…. Custom made Almond Joy Ice Cream Cake that says "Go Bananaz"… Priceless!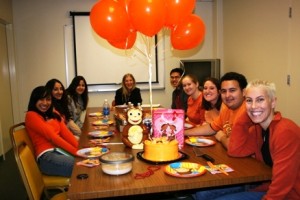 Pretty in Orange! Our Adorable Lab!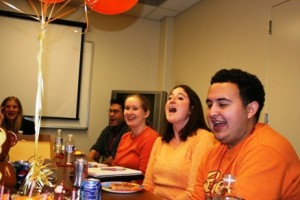 The Adlab Chorus presents "A Monkey Birthday Serenade" (look out American Idol!)