Margo, Tuppett, and Mark Haviland in front of their poster on Childhood Trauma, Alexithymia, and Problematic Internet Use in Young Adulthood.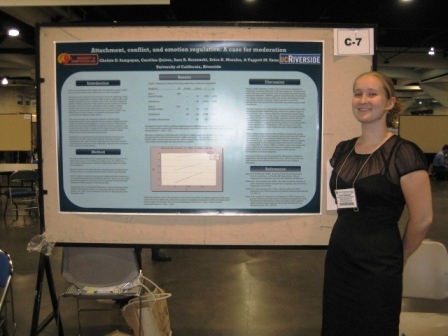 Sara and her poster on Attachment, conflict, and emotion regulation: A case for moderation.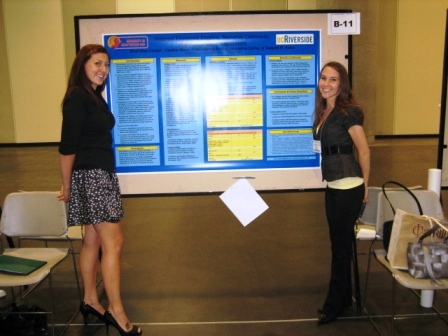 Emma and Jackie with their poster on Maternal Expressed Emotion, Narrative Coherence, and Preschoolers' Adjustment.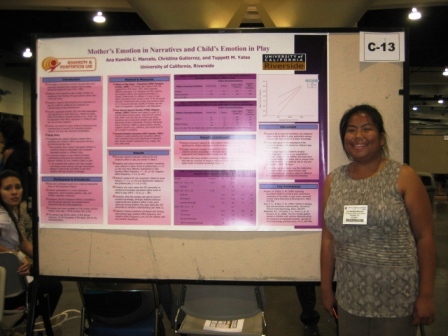 Ana with her pretty pink poster on Mother's Emotion in Narratives and Child's Emotion in Play.
Sara, Jackie, Ana, and the original Bobo doll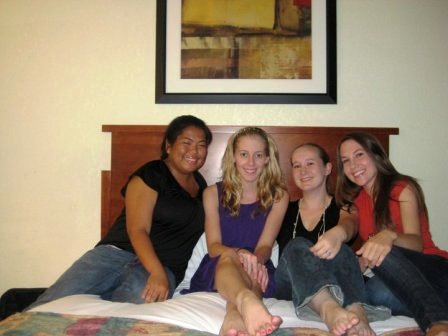 Relaxing at the hotel after a long day of presentations