Current Projects
There are several projects underway in the Ad Lab.
These projects share a common purpose to understand pathways from adverse life experiences toward both positive and problematic adaptation. This work is fueled by a passion for informing practice and policy that supports at-risk youth and their families within a strength-based, empowerment oriented framework.
Child Representation & Regulation Project (ChiRRP)
This project aims to understand the specific relations between how children think and feel about themselves, others, and relationships (i.e., representation) and various indices of regulation (e.g., emotional, behavioral, physiological, and interpersonal). We are interested in understanding how early experience affects these representational and regulatory systems to influence child adaptation. We are especially interested in how features of the parent-child relationship may strengthen or undermine these systems individually, and/or the relationship between them.
The ChiRRP is a longitudinal study of 250 children that is funded by the National Science Foundation (NSF) and the National Institute of Child and Human Development (NICHD). We began assessing parents and children when they were 4, and are following them annually across the transition into formal schooling. Participants are drawn from various agencies, particularly those serving low-income families and/or families at risk for child maltreatment. Joined by their caregivers, children are evaluated in the Adversity and Adaptation Lab using behavioral observations of the child in a series of game-like tasks and of caregiver-child interactions. In addition, questionnaire and interview data are gathered from the child, caregivers, and teachers.
This study addresses key questions about the relation between representation and regulation, if and how these relations may vary as a function of early childhood experience, and how they affect children's early socioemotional and academic functioning. Future expansions of this work will include annual follow-ups through early adolescence and the incorporation of additional biological measures to assess pubertal development.
We are currently collecting data for waves 3 and 4 at ages 6 and 7, with plans to commence our 5th wave of data collection at age 8 in the spring of 2012.
Adapting to Aging Out:




Risk & Resilience Among Former Foster Youth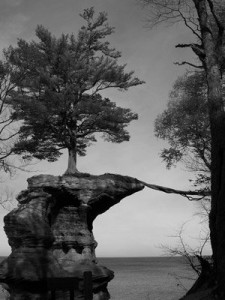 With the support of the John Randolph and Dora Haynes Foundation, this investigation explores the experiences of youth (ages 17-21) as they transition out of the foster care system and into adult independence, a process commonly referred to as "aging out". This is a mixed methods longitudinal study that focuses on pathways of education, employment, health, and relationships among transition-age youth. Interviews are collected on an annual basis, in addition to objective reports from youths' friends, school records, and child protection records.
This study focuses on how early relational experiences, and the expectations they engender, shape development and adaptation in age-salient domains of functioning. Beyond the identification and quantification of material influences on success, we explore social and representational processes that may serve as equally strong influences on the developmental strengths and vulnerabilities of adversity-exposed youth.
Wave 1 interviews have been completed with 190 emancipated youth and data collection for waves 2 and 3 is ongoing.
Children of Mothers with Major Mental Illnesses
Dr. Yates is a co-investigator on Dr. Suniya Luthar's NIMH-funded study of risk and resilience among children of mothers with major psychiatric disorders. This study includes three groups of mothers: those with histories of cocaine or heroin abuse; depression or anxiety; or neither of these sets of diagnoses. 360 mother-child dyads have been followed from middle childhood to young adulthood across 3 waves of multi-level, multi-method data collection. Current projects using this data set include investigations of mother's ego development and its influence on parenting and child outcomes across different diagnostic groups, and a study of risk and protective factors among children of mothers with psychiatric disorders.
The Young Adult Adaptation Survey (YAAS)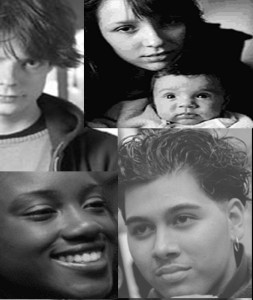 Amidst dramatic increases in distress and risk-taking among adolescents and young adults, the Young Adult Adaptation Survey examines the etiology and developmental pathways underlying trajectories toward and away from specific (mal)adaptive outcomes. In keeping with the AD Lab's interest in both positive and negative development, we are interested in processes leading to psychopathology (e.g., substance use, dating violence, risk-taking), as well as those contributing to competence (e.g., self-esteem, emotion regulation, positive attachment to friends and family). We are especially interested in mechanisms that explain if and how adverse and traumatic experiences in childhood influence these developmental pathways.
Data collection for this survey study was completed in the winter of 2008, with a sample of ~2700 college students. The survey focuses on adverse life events in childhood, various symptoms related to traumatic experience, and adaptation with respect to age-salient developmental issues in young adulthood, including relationships with peers, partners, and family, and adjustment to school and work. Data were gathered via the individual administration of questionnaires to students drawn from the UCR participant pool. This study sought to understand if and how childhood experiences influence pathways toward and away from specific (mal)adaptive outcomes (e.g., substance use, self-injury, eating disorders, relationship quality, school achievement).